WHEELCHAIR RAMPS
Need a Ramp in the Winter – No problem, give us a call Rain, Shine or Snow!
Our selection of wheelchair lifts and ramps offer both permanent and portable solutions for overcoming height obstructions in homes and businesses, as well as helping wheelchair users maintain optimal mobility while on the go for shopping, day trips, or extended vacations.
However, as a Certified Aging in Place Specialist (CAPS), we look for safe access to the home in 3 major areas. Does the person have reasonable and safe access and ability to:
Entry and Exit of the Home
Room in which they sleep
Bathroom for necessary hygiene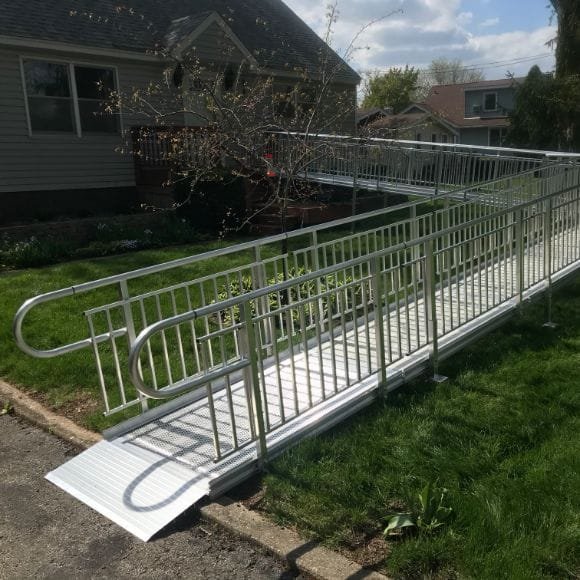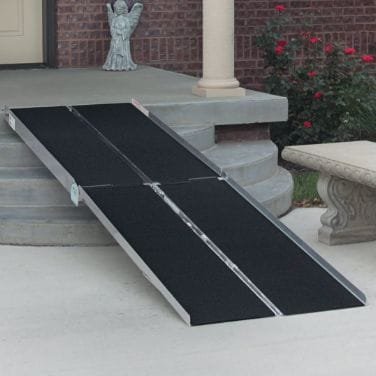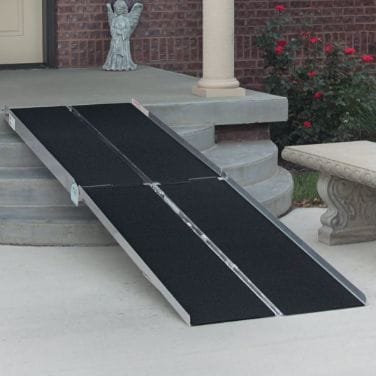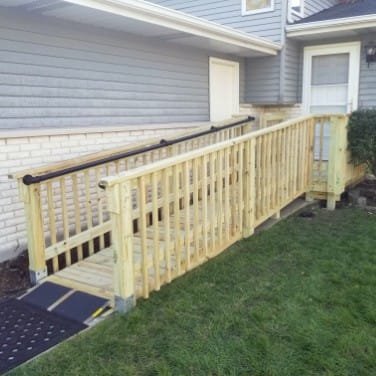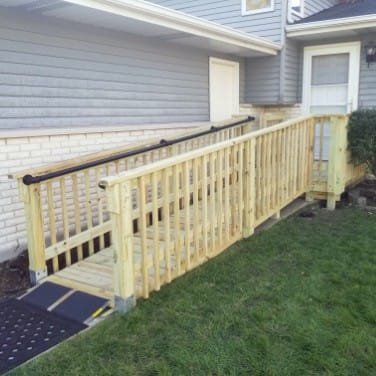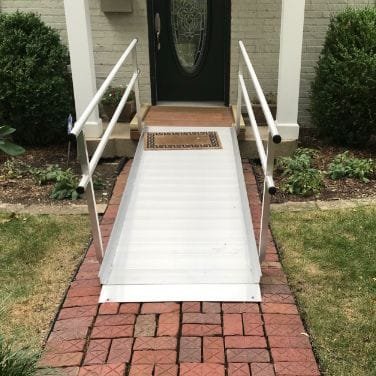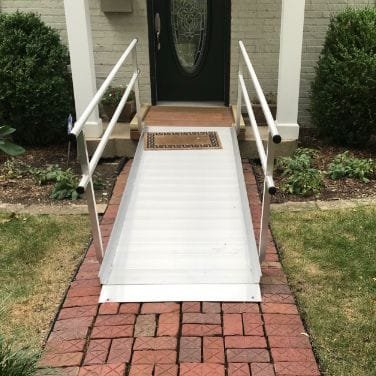 Transition or Threshold ramps are designed to make a smooth transition in floor height. These ramps are meant for less than 1 step in height and can be made of different material types for different environments. These are commonly used for inside a home or just in the entryways and door jams.
Solid ramps, due to their size are generally used outside. Options include:
Custom Ramps
Wood Ramps
Aluminum Ramps
Portable Ramps
Temporary or Semi Portable Lightweight
Trifold Ramps
Corrugated Ramps
Ramps with or without Railings
If you are considering a ramp, consider:
Location – Is it indoors or out (garage?)
Length – measure 1 foot for every inch of height
Turns and Railings – some require railings for safety
Portability and Accessibility – will this impede others access
Slip-Proof Safety will provide a free, in home estimate to insure the perfect fit. Our expert consultant will come out to measure and discuss your options while leaving you with a proposal.
WHAT WE DO AND HOW WE DO IT
HELLO. HOW CAN WE HELP?
Hours of Operations
Monday-Friday – 10 am – 5 pm
BY APPOINTMENT ONLY** PLEASE CALL FIRST. THANK YOU
8752 S. 78th Ave Bridgeview, IL. 60455
email: slipproof.ameriglide@gmail.com
Tel: 708-839-4775