Slip-Proof Safety provides carefully Selected products and services help you keep your independence
Slip-Proof Safety provides carefully Selected products and services help you keep your independence
With Our Products & Services (Stairlifts – Ramps – Bathroom Modifications – VPL) You Can Make Your Home Accessible And Safe Again
Meet Slip Proof Owners Mary Jane and Frank
We are here for you, our customers with the experience you deserve and need
Creating Compassionate Independence
If yourself or a loved one is experiencing difficulties with mobility or their overall independence SPS is here to help. Mary Jane & Frank have decades of experience in product and installation of new & used stairlifts, ramps, vertical platform lifts and bathroom modifications. We have compassion, responsiveness and our family owned so we understand your needs and are here for you 24/7.
We offer a wide range of choices and manufactures that will fir your needs. We train and supervise all our workers and design and install your custom accessibility & mobility solution. We are also there for you after the install to make sure all your needs are being met.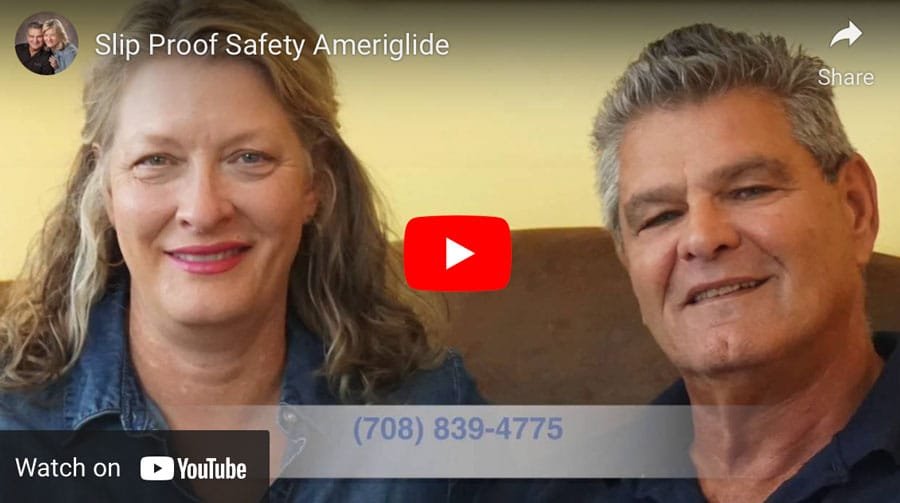 Why Choose Us?
HELLO. HOW CAN WE HELP?
Hours of Operations
Monday-Friday – 10 am – 5 pm
BY APPOINTMENT ONLY** PLEASE CALL FIRST. THANK YOU
8752 S. 78th Ave Bridgeview, IL. 60455
email: slipproof.ameriglide@gmail.com
Tel: 708-839-4775