BATHROOM MODIFICATIONS
Bathroom Modifications keep it safe in the most dangerous room in the house!
Our KISS mini-bath mod will Keep It Simple & Safe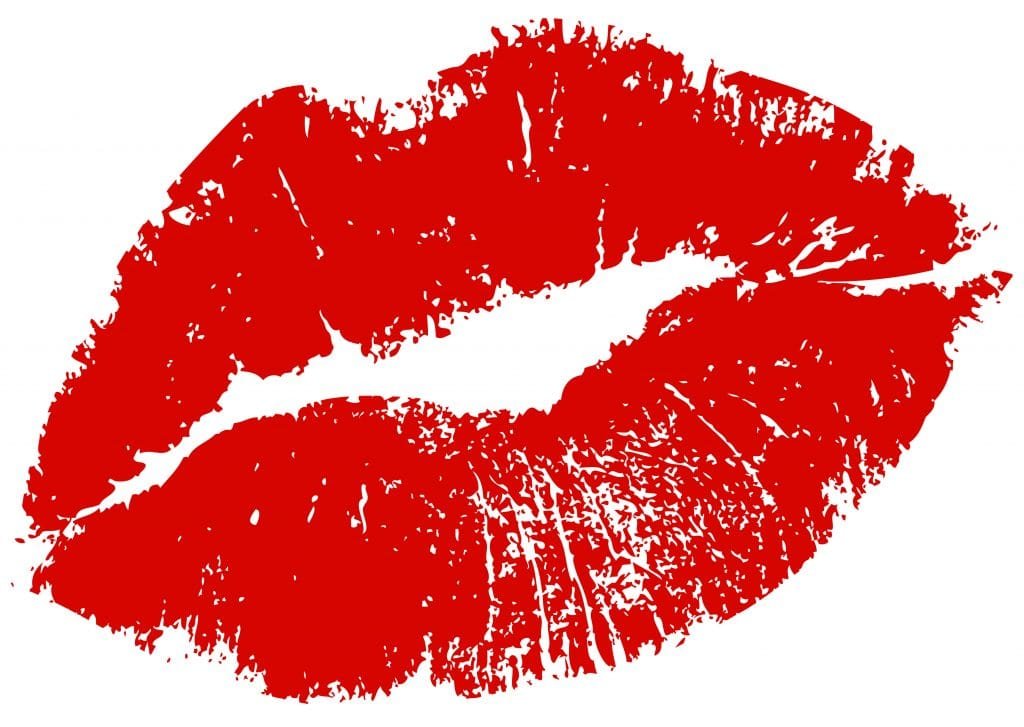 When it comes to making your home safer on a budget, how about a KISS to seal the deal with our KISS mini-bath mod! We offer a unique way to quickly convert your old tub to a safe, easy-to-enter shower base with minimum disruption to your existing bathroom. Give us a call for more information and visit our bathroom modification gallery for more ideas.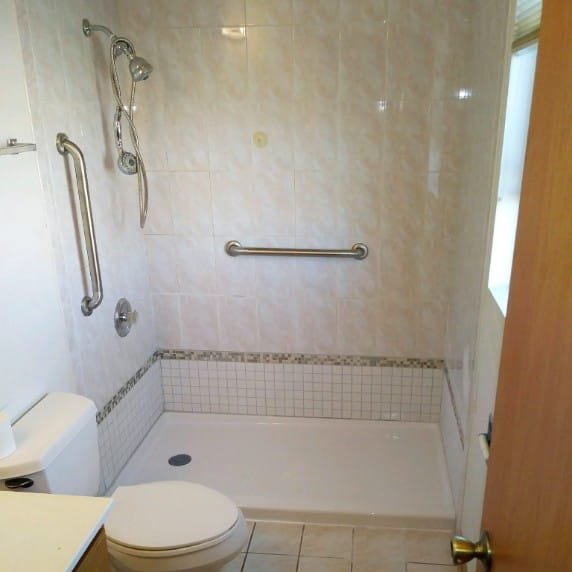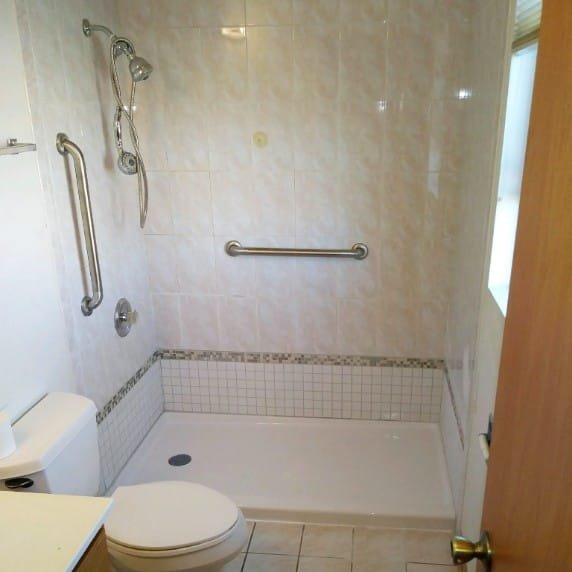 Bathroom modifications can address mobility and safety issues in what may be the biggest danger zone in your home. Falls in a wet, slippery environment happen to folks of all ages. Every home should have safety measures in the bathroom. However, as we age-in-place a bathroom fall can have much more drastic consequences.
Fortunately, there are many simple effective ways to make a bathroom safer:
Professionally installed grab bars – a wide variety for various applications
Increase the height of the commode
Increase bathroom lighting
Add a shower wand with a flexible hose
Use a shower chair
Install a bidet toilet seat
Replace bathroom door with a barn-door style door to improve accessibility
All of the above can be accomplished with virtually no construction. When things need to be taken to the next level, we can continue to keep things as simple as possible without a full-scale remodel:
Replace bathroom flooring with non-slip flooring
Replace your existing bathtub for a walk-in tub or
step-in/roll-in shower
Replace your sink for wheelchair access
Build entire bathroom on the first floor if needed
We are experts at providing complete solutions that are customized yet budget-friendly and have been doing it for over 14 years throughout Greater Chicagoland and Northwest Indiana.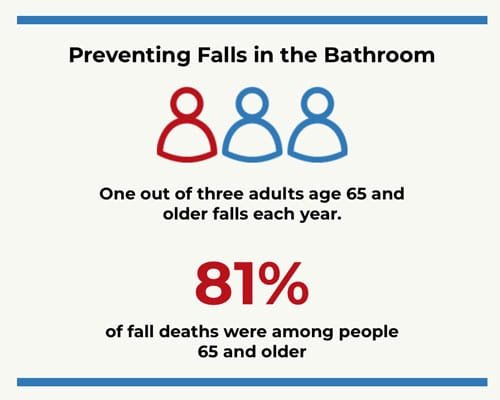 WHAT WE DO AND HOW WE DO IT
HELLO. HOW CAN WE HELP?
Hours of Operations
Monday-Friday – 10 am – 5 pm
BY APPOINTMENT ONLY** PLEASE CALL FIRST. THANK YOU
8752 S. 78th Ave Bridgeview, IL. 60455
email: slipproof.ameriglide@gmail.com
Tel: 708-839-4775